Australia's Leading Veterinary Nurse Training
Nationally Recognised Training, Workshops, & Short Courses.
Study with us.
Veterinary Nursing.
It's all we do.
Why would you study anywhere else?
At the Australian College of Veterinary Nursing, we provide Australia's top veterinary nurse training courses. 
Our graduates are amongst the most highly skilled, employable Vet Nurses in the industry.
 Choose from our wide range of nationally recognised Veterinary Nurse qualifications, short courses, or professional development certificates.
We'll teach you everything you need to know to become a
veterinary nurse, sought after by the country's leading veterinary practices.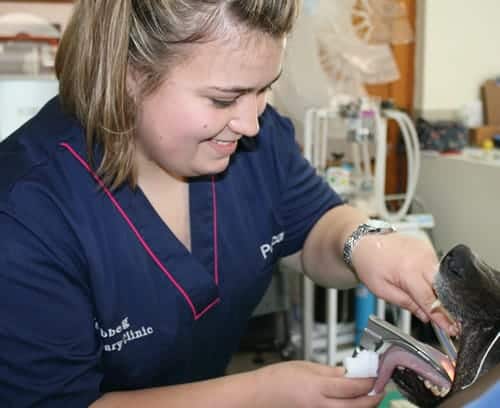 I have always had a passion for animals and after working alongside an equine vet, I realised I wanted to study veterinary nursing. The Nurse Educators at ACVN offer so much support and they go out their way to help you even in their time off. I also love the fact that I can study via distance learning and still work, gaining as much experience as possible.
The Emergency Nursing subject was my favourite. I love the thrill I get when an emergency arrives! Now that I have studied the subject I feel our team works so much better together. I have also really enjoyed learning about the anatomy and physiology of the animals body. It is fascinating how the body works.
I am currently the head nurse in a busy 3 Vet practice. My studies with ACVN have helped me to grow and improve our clinic by implementing new protocols that are beneficial to the practice.
Yvonne Funk
Current ACVN Student, ACM40412 Certificate IV in Veterinary Nursing