Did you qualify originally between 1998 and 2012?


Our Cert IV Upgrade Packages are for you.

If you did, you missed out on some vital skills and knowledge that has now been added into the ACM40412 Cert IV in Veterinary Nursing. We have Cert IV Upgrade Packages available for you that are a combination of credit transfers for units considered equivalent, recognition of prior learning (RPL) for units that include skills you are already awesome at and studying subjects in full where the knowledge was not originally in your course.

These Cert IV Upgrade Packages are the perfect way to update your skills and show the industry that you take your profession seriously. It also means you can stay ahead of all those new nurses coming out with the additional skills and knowledge, and help mentor them better. You will also learn new ways of improving patient care in your clinic so you can make positive changes for your patients.

When you think about how much veterinary medicine and the role of the Veterinary Nurse has changed since the first Vet Nurse training package was drafted way back in the mid nineties, it makes perfect sense that we need to upgrade from time to time. It's actually one of the best parts of being a Veterinary Nurse! Learning about and adapting protocols to the latest research, so we can offer our clients and patients the very best care we can. This is a job that never gets stale.
Which upgrade package do I need?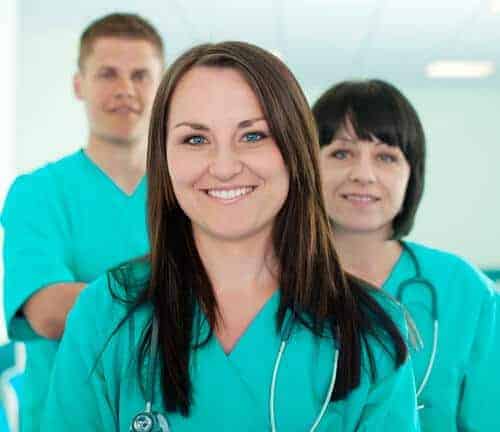 This all depends on when you originally qualified and under which 'version' of the Certificate IV. You can tell by looking at the certificate, it should have a code on it which you can match to the Upgrade Package below.
Not sure, or can't find your certificate right now to check? Have a look at the note below each Upgrade Package to find your graduating year. That should indicate the upgrade you need.
Before we can tell you exactly which package you need to do, we would need to see a copy of your certificate and transcript. If you have lost this you will need to contact the training provider you studied through to obtain a new copy. They may charge a fee for this, but it won't be much at all.
If you qualified between 1998 and around 2005 you probably have the RUV40198 Cert IV in Veterinary Nursing.
If you graduated between 2004 and around 2010 you would have the RUV40404 Cert IV in Veterinary Nursing.
If you qualified recently, say between 2010 and 2012, you probably have the ACM40410 Cert IV in Veterinary Nursing.
OVERSEAS STUDENTS WELCOME!
---
You don't need to be living in Australia to study with us. We welcome students from all over the world! You have the same student benefits as a local student, and we don't charge you huge fees for being overseas. There are however, some considerations you need to factor in before enrolling with us. Please read the Overseas Student Information by clicking the button below.
Learn more