Advanced Cert of Professional Veterinary Nursing (ECC)

Do you enjoy the rush of saving lives and the challenge of nursing the critical patients? Finding the Diploma of Veterinary Nursing (Emergency & Critical Care) entry requirements hard to meet or cost prohibitive? Perhaps you want to learn more about emergency and critical care so you can transition into this exciting field of nursing. Our Advanced Certificate of Professional Veterinary Nursing (Emergency & Critical Care) was made to be your perfect match. Utilising the clinical and emergency subjects from our Diploma of Veterinary Nursing (ECC), graduates will be invaluable team members and capable of being the vet's trusted partner in helping patients suffering from life threatening injuries or diseases.
Just like the Diploma, this professional development course places a large emphasis on advanced nursing skills for critical care patients and emergency procedures for saving lives.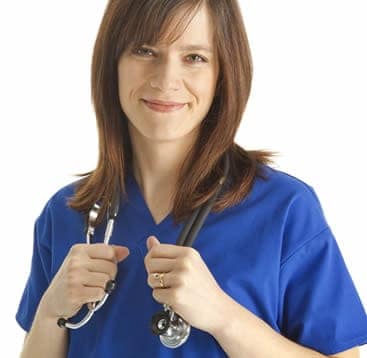 You'll learn about emergency cases, including:
Trauma and wounds
Multiple traumatic injuries (e.g. Resulting from car accidents)
Abdominal emergencies such as GDV
Reproductive emergencies
Ingested toxins and snake bites
Diabetic ketoacidosis
Sepsis
Addisonian crisis and many more
The course is delivered entirely by distance education using our online 'Learning Centre.' This allows you the flexibility to study when it suits your schedule. You won't need to attend any on-campus classes. We've designed the course to fit around your work and lifestyle.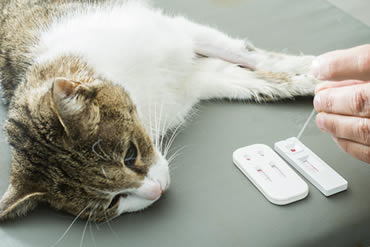 How is the course structured?
Our Advanced Certificate of Professional Veterinary Nursing is made up of a series of subjects designed to teach you everything you need to know to be successful.
You'll still be required to undertake your own research for some assessments. However, we'll guide you through what you need to know via 'knowledge checklists,' set textbooks, and structured self-assessment tasks to ensure you have the required knowledge before completing any exams or assessments.
Our course is divided into three distinct sections:
1. Advanced Nursing Theory
You'll learn all the vital skills you need to nurse advanced cases, including:
Fluid therapy
Wound management
Pain Management
Advanced inpatient care
Animal reproduction
Advanced anesthetic monitoring.
2. Advanced Emergency & Critical Care Nursing
We'll teach you about the types of emergency and critical cases you can expect when working in an emergency centre, and:
Preparing for and responding to emergencies
Sustaining life
CPR resuscitation
Dealing with toxicoses
Critical care nursing for a huge range of diseases across all body systems.
3. Case Logs & Practical Skills
You'll then show off your new knowledge when writing your major case studies. In total, you will complete three major case studies, highlighting your skills and knowledge. These cases will cover a critical care anaesthesic patient, emergency response and resuscitation and a critical care nursing case. Practical skills are covered when you complete technical skill logs, and fill out nursing case logs
What will I learn in the Advanced Certificate of Professional Veterinary Nursing (ECC)?
Additional Information on the Adv Cert in Veterinary Nursing (ECC)
To be eligible to enrol in this course, you must:
Have successfully completed a Cert IV in Veterinary Nursing or equivalent (including overseas qualifications) or have significant clinical and surgical experience (more than 10 years).
Be employed in a veterinary practice for a minimum of 15 hrs a week that has a case load that includes emergency and critical care
If you don't have access to all the right equipment and cases to complete the course, work experience can be utilised to fill any gaps (additional insurance fees apply).
Enrolling is very simple!
Click on 'Apply Now'.
Fill out the form, it will only take a couple of minutes. Have proof of employment and a copy of your Cert IV ready.
Once we assess your application and verify your eligibility, you will receive confirmation via email (allow a few days).
You then accept the place offered and arrange payment, and get started!
Once your enrolment and payment has been processed, you will receive an email from us with all the information you need to access the portal, then your folders will arrive by overnight courier.
Is there government funding for this course?
Unfortunately there is no government funding or assitance for this course as it is a non-accredited professional development course.
$3395, all inclusive including thorough printed Learner's Guides.
Need Instalments? Enrol now with a first instalment of $595. Then simply pay $280/month for ten months.
Please budget approximately $200 to $400 for additional textbooks, although many will already be on your clinic shelves, saving you money.
The Advanced Certificate of Professional Veterinary Nursing (ECC) is completed over 12 months.
Graduates of the ACVN Certificate IV in Veterinary Nursing will receive a lower course fee due to internal credits for subjects already studied.
Important notes on Instalment Plans:
Even if you have completed your studies, you'll not receive your certificate until you've paid for your course in full.
You are also responsible for paying the entire course cost, even if you decide to not complete the full course.
Instalments will start from the month your course commences. Payments are by direct debit from a credit card or Australia bank account only, and to make your life easier, you can elect to pay monthly if you prefer. Need a different payment plan? That's ok too, just talk to us to discuss a suitable arrangement.
If you fall behind in your instalments by more than 14 days without arranging an alternative payment, you may be withdrawn from the course. So it's important to contact us if you are struggling.
Please note:

All prices include resource fees, tuition, and administration fees. Additional fees may apply if you do not pass a subject, you need to re-enrol in a subject for any reason, or you extend your enrolment period.
No waiting for the course to start, we start new students every day of the working week.
How is this course different to the Diploma of Veterinary Nursing (ECC)?
The Diploma of Veterinary Nursing (ECC) is for those nurses working in an emergency facility. It requires access and exposure to an extensive range of emergent and critical cases including those requiring resuscitation and CPR. Most general practice clinics cannot meet these requirements as they transport their critical care cases to an emergency facility for afterhours care.
It also requires that you have your current Cert IV in Veterinary Nursing (ACM40412). For those students who don't, upgrading or obtaining the Cert IV can be a costly process costing thousands. If you are more interested in gaining the knowledge and skill, than the full piece of paper, then this course is for you.
Our entry requirements for the Certificate in Advanced Professional Veterinary Nursing are more relaxed, as we want all nurses to have access to the best education available to become the most amazing nurse we know you can be.