It's difficult to get a job in a veterinary clinic without qualifications and experience.
Sadly, loving animals and wanting to be a Vet Nurse is just not enough on its own, however important those attributes are to the job.
Every week, clinics are bombarded with requests from people just like you –  either for work experience or paid positions.  As a result, they're probably not going to be keen to talk to you by phone or email.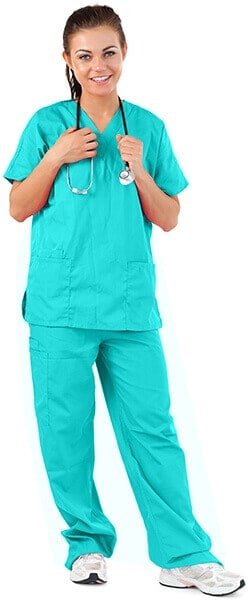 The ACVN Guide to getting a veterinary nursing job
Follow these simple rules and you'll be on the road to an outstanding career.
Sure, you could do a Certificate II in Animal Studies first, bbut much of this qualification does not credit towards the Certificate IV in Veterinary Nursing. This is your end goal. By completing a Certificate III in Animal Studies, you'll have a higher level qualification than many of the other candidates also trying to land a vet nurse job. y studying a Certificate III in Animal Studies with ACVN, you'll have completed a significant proportion of your Certificate IV in Veterinary Nursing qualification. Almost the whole first year in fact! We are the only provider who delivers the Certificate III in Animal Studies this way. The course is designed to provide you with the great foundational skills that will give you that competitive edge. It also shows clinics you're keen and taking positive steps towards becoming more employable.
Visit the veterinary clinics in your local area with a professionally prepared cover letter and resume.
Don't just post or email your application – presenting yourself in person makes a better impression. But be sure that you're well groomed and dressed appropriately so that crucial first impression is a good one! And here's some extra points to consider:
03 Remember, there's more to vet nursing than loving animals. So highlight any strong experience in customer service, reception, or sales-related. Even admin skills are necessary as a Vet Nurse, so have a good think about any non-vet nurse skills you can bring to the job.
04 Let them know you're willing to learn. Acknowledge in your letter that you have little or no industry experience but are willing to learn. Tip: Owning your own pets doesn't count as experience – but it does count as knowing why veterinary care is so important.
05 Networking is crucial. Many clinics will recruit via word of mouth, than from the stack of resumes they already have on file. So it's really worth your while networking with other Veterinary Nurses (Tip: Online social media and websites specifically for veterinary support staff are great for this). Also, ensure you touch base with the clinic with an updated resume every 6 to 12 months.
06 Register with job agencies that deal solely with the veterinary industry. Even though they largely advertise for experienced nurses, sometimes positions suitable for junior and new nurses do become available. Read the advert carefully and make sure you address its key criteria in your cover letter. You may also find jobs advertised through your local paper or other job search sites, so keep an eye on these as well.
07 Volunteer at animal shelters like the RSPCA and the Animal Welfare League. You'll be helping out a worthwhile cause while getting some great experience into the bargain.
08 Work experience – you should undertake work experience for short periods only and it's vital you supply your own worker's insurance and income protection insurance. We never recommend volunteering at a clinic without adequate insurance. You aren't covered by the clinic's insurance or workcover as a work experience placement or volunteer. (If you're placed as part of a certified educational course, then you are covered by the training institute's insurance). Long term volunteering may also leave the clinic open to investigation for not paying staff correctly, as you may be termed an employee under legislation.
Don't give up! If you can't find a position immediately keep adding to your qualifications and experience.
Practical training and experience is the best way to get the position you've always dreamed of.