Our ACM30617 Certificate III in Pet Grooming Upskill Program is the perfect addition to your veterinary nursing qualifications. We've specifically structured it to apply the most credits possible from your veterinary nursing studies. This means less study and lower costs, enabling you add a new skill set and qualifications to your resume.
Our goal is to make our graduates stand out from the crowd, and adding this qualification to your resume will certainly make you more attractive to potential employers.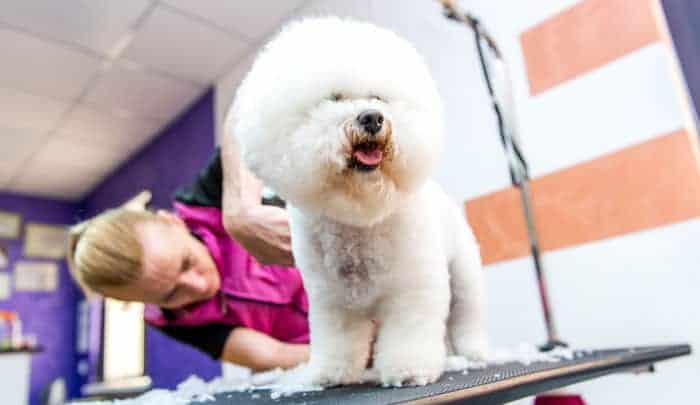 Many veterinary clinics now offer pet grooming services. Some clinics use their veterinary nurses to perform grooms, and others employ dedicated groomers. Either way, the ACM30617 Certificate III in Pet Grooming will equip you to work in this growing additional service veterinary clinics are offering.
Using your units from your ACM40412 Certificate IV in Veterinary Nursing, or your ACM30117 Certificate III in Animal Studies (Veterinary Nursing), we apply credits over to the non-grooming aspects of the course. We'll also apply some recognition of prior learning to gain more units. You then complete the grooming subjects necessary to gain the ACM30617 Certificate III in Pet Grooming. If you have an earlier Certificate IV in Veterinary Nursing, or other animal studies qualifications, we can look at your credits and design your own personal upskill program.
By taking your veterinary nursing experience and qualifications, you're already ahead of the pack. Pet Grooming, is a natural progression for your animal care career. Finding employment in a clinic can be competitive, so give yourself the edge by holding pet grooming qualifications. Perhaps even pick up extra shifts in the grooming department.
Like all our courses, flexibility is built in, so you can easily combine study with your existing commitments.
---
Please note: As part of the course you'll be required to complete a minimum 20 days of practical work experience in a grooming salon or grooming department in a veterinary clinic. This can be through paid employment or a volunteer work placement.
apply now