ACM50212 Diploma of Veterinary Nursing
(Surgical)

If you're a qualified vet nurse who enjoys assisting with surgery, our Diploma of Veterinary Nursing (Surgical) allows you to specialise and grow your surgical technical skills and nursing knowledge.
The Diploma of Veterinary Nursing (Surgical) ensures you're well equipped to work within a specialist or referral centre or university vet hospital, supporting registered specialist veterinary surgeons and nursing advanced surgical cases. We also accept nurses from general practice where a veterinary surgeon performs non-routine cases regularly and the clinic is well equipped. This course is perfect for ensuring you are delivering the best patient care you can and your team is practicing a high level of nursing.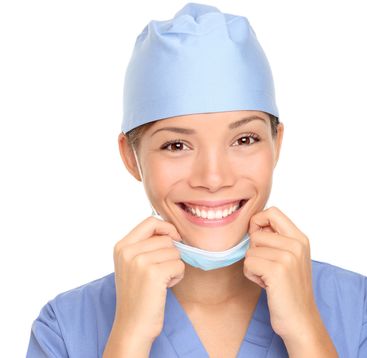 Studying our Diploma of Veterinary Nursing (Surgical) means you can expect to assist with:
Neurosurgical and thoracotomy patients
Advanced orthopaedic procedures
Complicated wound care
Physical therapy and rehabilitation
Some of the duties you'll perform include:
Advanced anaesthetic monitoring.
Scrubbing in to assist with surgical procedures.
Nursing cases with feeding tubes, chest drains, etc.
Developing nursing care and physical therapy plans.
Mentoring teams of nurses working with you.
Nationally Recognised Training
---
This certificate is delivered in conjunction with Queensland Agricultural Training Colleges (RTO31258)

The Diploma of Veterinary Nursing (Surgical) is delivered entirely by correspondence using our online 'Learning Centre' and printed learner's guides. We know you need flexibility to fit your study in around your surgical shifts.
Using all the cool surgical procedures you are involved in at your clinic as a base, you can complete the practical components at work. No campus to attend, unless you want to come and hang out with our Nurse Educators at our optional practical skills workshops around the country.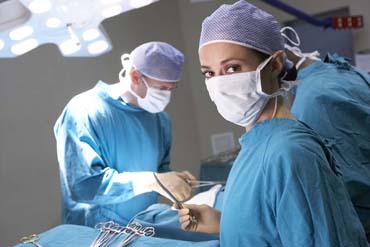 How is the course structured?
Our Diploma of Veterinary Nursing (Surgical) is a 'taught' course.
That means we teach you the skills and knowledge required and then you apply that knowledge to your own, real-world cases, rather than just being asked to do a stack of assessments and research.
You'll still be required to undertake your own research for some assessments. However, we'll guide you through what you need to know via 'knowledge checklists,' set textbooks, and structured self-assessment tasks to ensure you have the required knowledge before completing any exams or assessments.
Our course is divided into three distinct sections:
1. Advanced Nursing Theory
You'll learn all the vital skills you need to nurse advanced cases, including:
Fluid therapy
Wound management
Physical therapy techniques
Advanced inpatient care
Pain management
Workplace sustainability and managing OH&S within the vet clinic
Advanced anaesthesia monitoring
Advanced instrumentation, and
Mentoring and inspiring your team of nurses to deliver great customer service and patient care.
2. Advanced Surgical Nursing
We'll teach you about the types of surgical cases and procedures you can expect when assisting a registered specialist veterinary surgeon, including:
Being a scrubbed surgical assistant
Soft tissue surgery
Orthopaedic surgery
Thoracic surgery
Neurosurgical cases.
3. Case Logs & Practical Skills
You'll then put this knowledge into practice in your real-world cases. You'll need to complete a range of case studies (in conjunction with section 2), complete technical skill logs, and fill out nursing case logs.
What will I learn in the Diploma of Veterinary Nursing (Surgical)?
Additional Information on the Diploma of Veterinary Nursing (Surgical)
To be eligible to enrol in the Diploma of Veterinary Nursing (Surgical) course, you must:
Have successfully completed Cert IV in Veterinary Nursing (ACM40412). Students holding older qualifications or overseas qualifications will need to RPL to upgrade their qualification first.
Be employed in a veterinary practice for a minimum of 15 hrs a week that:
Has a registered specialist Veterinary Surgeon either employed, or on a regular visitation schedule
OR Is a large general practice clinic that sees referral cases and has the right equipment to complete the majority of the course. You'll be required to undertake work placements with a registered specialist Veterinary Surgeon to complete some parts of the course before being able to graduate.
Have suitable post qualification experience with surgical cases.
If you work in a smaller general practice that has a more advanced surgical cases than normal general practice clinics and have the right equipment, we may still accept your application. However, it's likely you'll need to undertake several work placements within a specialist centre to complete some sections of the course.
Please note: These work placements must be arranged prior to your officially enrolling on the course. You can still apply and discuss your situation with us before arranging anything.
Students falling under this entry requirement are only accepted on a case-by-case basis. Our Nurse Educators reserve the right to make the final decision as to whether we think you'll have access to the right caseload to successfully complete the course.
Enrolling is very simple!
Click on 'Apply Now'.
Fill out the form, it will only take a couple of minutes. Have proof of employment and a copy of your Cert IV ready.
Once we assess your application and verify your eligibility, you will receive confirmation via email (allow a few days).
You will then receive an enrolment package via email/post.
Fill out the enrolment and payment forms, and send it all back in to us.
Once your enrolment and payment has been processed, you will receive an email from us with all the information you need to access the Learning Centre and get started.
ACM50212
Diploma of Veterinary Nursing (Surgical)

To apply you need:
– Transcripts of ACM40412
– Proof of employment
Is there government funding for this course?
Unfortunately there is no government funding for this Diploma.
$4599, all inclusive including thorough printed Learner's Guides.
Pay in full and receive a $300 discount, pay only $4299
You're welcome to pay by instalments, enrol now with a $699 deposit, followed by 15 monthly payments of $260.00
Please budget approximately $200 to $400 for additional textbooks, although many will already be on your clinic shelves, saving you money.
The Diploma of Veterinary Nursing (Surgical) is completed over 18 months. Students utilising work placements may need to allow up to two years to complete all the practical components. This is allowed for at no extra charge.
Graduates of the ACVN Certificate IV in Veterinary Nursing will receive a lower course fee due to internal credits for subjects already studied.
Important notes on Instalment Plans:
Even if you have completed your studies, you'll not receive your certificate until you've paid for your course in full.
You are also responsible for paying the entire course cost, even if you decide to not complete the full course.
Instalments will start from the month your course commences. Payments are by direct debit from a credit card or Australia bank account only, and to make your life easier, you can elect to pay monthly if you prefer.
If you fall behind in your instalments by more than 14 days without arranging an alternative payment, you may be withdrawn from the course. So it's important to contact us if you are struggling.
International students are not eligible for instalments.
Please note:

All prices include resource fees, tuition, and administration fees. Additional fees may apply if you do not pass a subject, you need to re-enrol in a subject for any reason, or you extend your enrolment period.
You can start your Diploma any time.
You can secure your place by enrolling and sending us your first payment.
You will be given 18 months to complete your course, and if you need more time, that's ok! Arranging an enrolment extension is easy, however be aware that it attracts a fee.
ACM50212 Diploma of Veterinary Nursing (Surgical)
For this qualification to be awarded, you must complete seven units of competency.
The core units you will cover within your subjects are:-
ACMSUS301A Implement and monitor environmentally sustainable work practices
ACMVET501A Manage nursing requirements for specialised surgical procedures
ACMVET502A Carry out post-operative nursing routines
ACMVET508A Support veterinary practice communication and professional development
ACMWHS501A Manage workplace health and safety processes
BSBCUS501C Manage quality customer service
BSBWOR502B Ensure team effectiveness