Our Veterinary Nursing Qualifications

At the Australian College of Veterinary Nursing, delivering high quality, industry relevant education is our top priority.
Whether you're just starting out or a qualified Veterinary Nurse, expand on your current knowledge and skill set with one of our accredited veterinary nursing qualifications.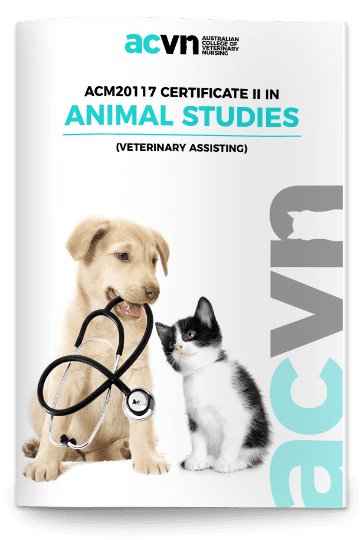 ACM20117 CERTIFICATE II IN ANIMAL STUDIES (VETERINARY ASSISTING)
If you are still at school, fresh out, wanting to see if veterinary nursing is right for you, or quite time restricted with current commitments – then the Certificate II in Animal Studies is the ideal starting point for you.
This course is all about learning the ins and outs of a vet clinic and how to support the vets and nurses in providing care to patients.
As part of this course, you are required to complete a minimum of 15 days of work experience (5 at an animal care workplace, and 10 at a vet clinic). Our most flexible course yet.
Learn more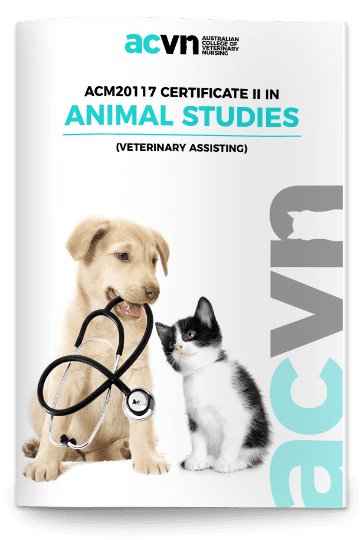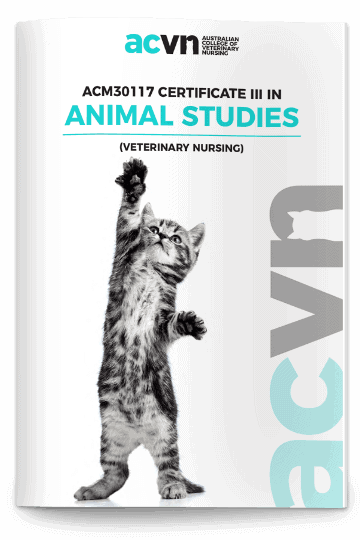 ACM30117 CERTIFICATE III IN ANIMAL STUDIES
(VETERINARY NURSING)
If you're not currently employed in a clinic, this is your starting place. This course covers almost the first twelve months of the Certificate IV program, so you'll be working towards your dream of becoming a veterinary nurse.
As this program runs alongside our Certificate IV program, you'll study the same subjects as the first year Certificate IV students. That means, when you graduate, you'll have already completed around 50% of the Certificate IV in Veterinary Nursing! This means your Certificate IV will be cheaper and quicker.
You are required to undertake 30 days of placement in a veterinary clinic, throughout the course, but we are flexible on when this can occur.
Learn more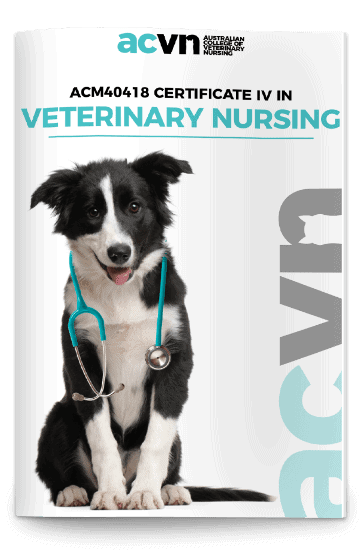 ACM40418 CERTIFICATE IV
IN VETERINARY NURSING **NEW**
This nationally recognised qualification is available to any student already employed as a Vet Nurse for around at least 15 hours per week. We also accept Certificate II & III graduates who can commit to one day a week placement for the duration of the course, along with some intensive placement blocks as well. As obtaining placement can be competitive, you must have this arranged prior to enrolment to ensure you have the chance to complete the qualification.
You'll learn at the highest level, covering all the major aspects of veterinary nursing over a two-year program. When you graduate, you'll be extremely knowledgeable, skilledand have completed some study towards our Diploma of Veterinary Nursing programs.
Learn more
If you're an experienced Veterinary Nurse seeking qualification or you want to update your skill set, we offer a Recognition of Prior Learning (RPL) Cert IV FastTrack program.
Learn more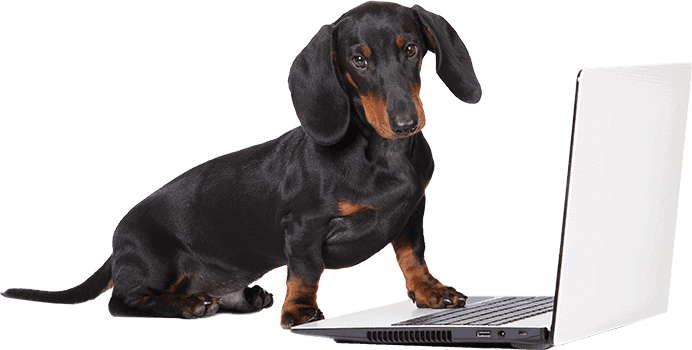 All our courses are delivered by distance education, so you can
fit them around your busy schedule.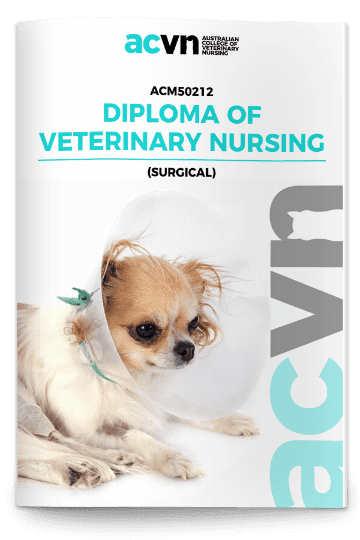 ACM50212 DIPLOMA OF VETERINARY NURSING (SURGICAL)
After you have obtained your Certificate IV, you can specialise in surgical nursing through the Diploma of Veterinary Nursing (Surgical).
The course is designed to equip you to work within specialist and referral practices, where you are involved in the nursing of advanced surgical cases and scrubbing in to assist. If you are in a larger general practice with vets who perform non-routine surgeries regularly and have lots of cool equipment, we can also accept you onto this course.
Learn more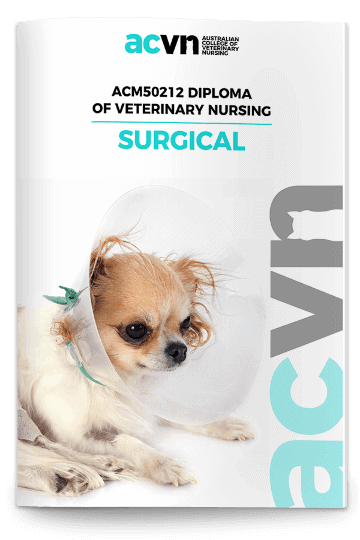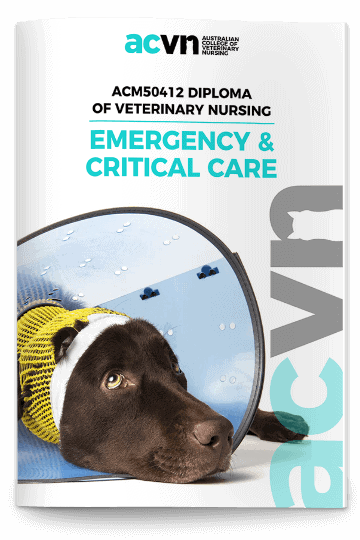 ACM50412 DIPLOMA OF VETERINARY NURSING (EMERGENCY & CRITICAL CARE)

Qualified nurses working in emergency centres, or larger general practice clinics who often find themselves nursing critical care cases and assisting with emergent cases, can extend their skills and knowledge through the Diploma of Veterinary Nursing (ECC).
Learn how to respond to, recognise and prepare for a multitude of emergencies in this very comprehensive course. Be extra employable and provide amazing patient care. It's a win – win!
Learn more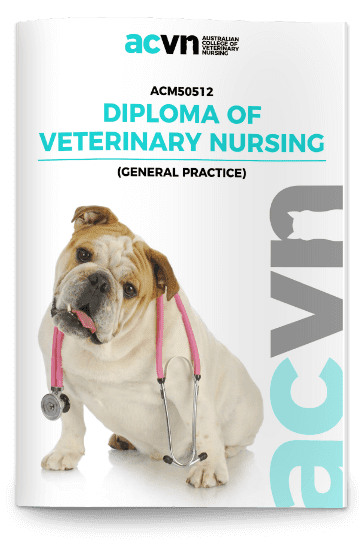 ACM50212 DIPLOMA OF VETERINARY NURSING (GENERAL PRACTICE)
This is the qualification most vet nurses undertake if they are look at moving into a senior nurse or nursing manager position. It enables you to develop your team leadership skills whilst learning more advanced clinical nursing.
Our Diploma of Veterinary Nursing (General Practice) is the only one that has a large focus on clinic nursing, whilst still teaching you those valuable team skills. If you wish to expand your clinical nursing knowledge over the whole range of tasks a veterinary nurse performs – this is your qualification.
Learn more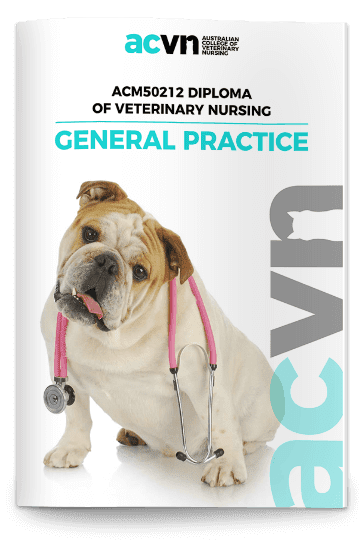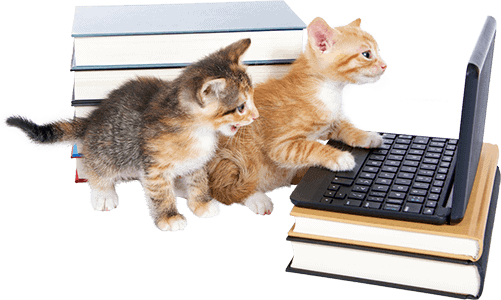 Veterinary Nursing.

It's all we do.


Why would you study anywhere else?
Are ACVN courses recognised qualifications?
Nationally Recognised Training
---
Delivered in conjunction with UQ Skills RTO: 1511.

Yes!
We train in conjunction with The University of Queensland (Gatton Campus) – a Registered Training Organisation (RTO Code 1511), so all our qualification courses are Nationally Recognised Training.
That means you graduate with a qualification accepted anywhere in Australia and, for Certificate IV graduates, often overseas!
OVERSEAS STUDENTS WELCOME!
You don't need to be living in Australia to study with us. We welcome students from all over the world! You have the same student benefits as a local student, and we don't charge you huge fees for being overseas. There are however, some considerations you need to factor in before enrolling with us. Please read the Overseas Student Information by clicking the button below.
Learn more