Our students are raving about our courses!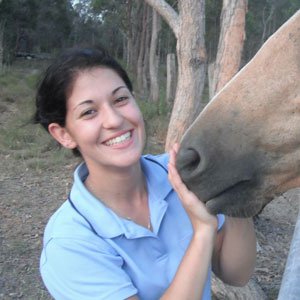 I am a full time employed veterinary nurse thanks to my ACVN studies. (Certificate IV in Veterinary Nursing)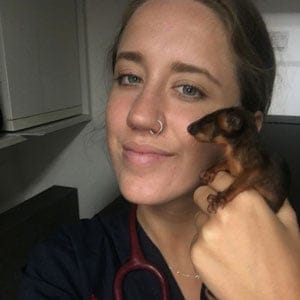 ACVN allows me to have a work/study/life balance as I can complete my course to the pace of my chaotic life.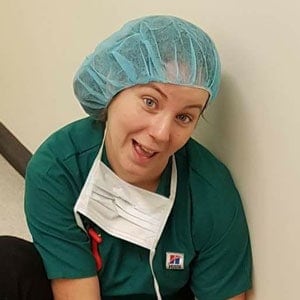 Because of my studies I started as a placement student in a clinic and as a result of this I was offered employment.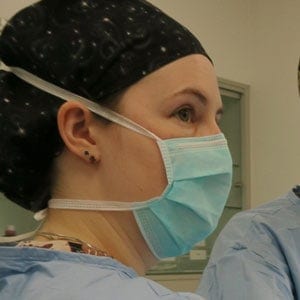 I've been a vet nurse for over 12 years and it's pretty much my life! When it came to studying for my Diplomas, I didn't want to do them somewhere that would be easy. I wanted to study them somewhere that would challenge me and add to my knowledge and skillset. ACVN trains me to be a truly good veterinary nurse.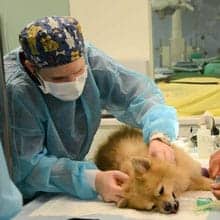 I enrolled with ACVN to upgrade my Certificate IV and study for my Surgical Diploma. I have really enjoyed the in depth learning. The learners' guides are easy to read and the educators are always available to help with any questions I have. I often find the educators go the extra mile to help and many of them work afterhours on the student Facebook group too.
As an ACVN graduate, you'll be a highly skilled veterinary nurse able to provide the best care possible for your patients.
You'll also be in the perfect position to land your dream job in the country's leading veterinary practices.
Become an ACVN Vet Nurse today.
see our courses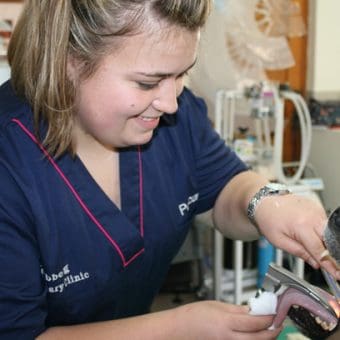 I love the fact that I can do these studies via distance learning and still work. That makes the studying easier because you can relate to real life scenarios.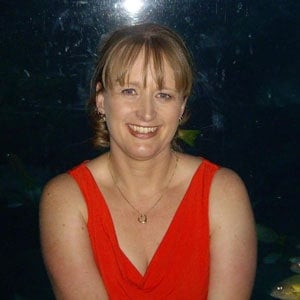 The ACVN Nurse Educators are second to none. Where else could you ask a question on Facebook at 10pm at night and have a real Nurse Educator answer?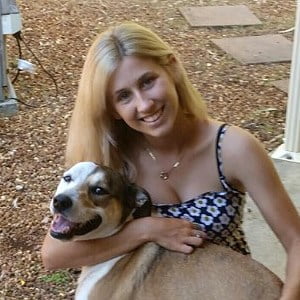 I am currently employed as a veterinary nurse in a large purpose build veterinary hospital. Without my studies with ACVN I'd be lost as to where I want to be in my career.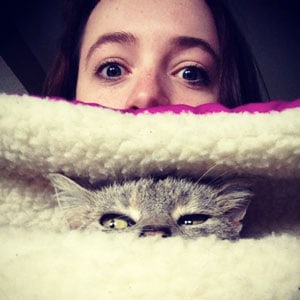 People at the ACVN were so helpful from the beginning. Even when you're having a bad day and want to throw your learner's guide at the wall they are there to talk you though everything and make it all better!!! So understanding and compassionate and would do anything to help any of their students. Three years later, with three certificates under my belt I am now a fully qualified veterinary nurse. I have landed my dream job and I have never been happier!!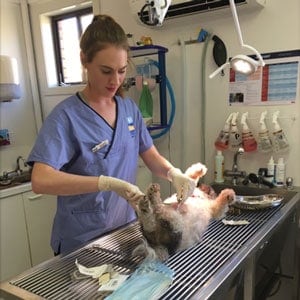 I love the support offered by the nurse educators and fellow students. It's very different to university where the information is thrown at you and lecturers are often too busy for one on one help. The flexible study schedule makes study and full time work easy to manage. I started placement in February 2016, the staff are amazed by how broad my knowledge is and how in depth the studies go. I've already been told that when I finish my studies, they want to create a position for me.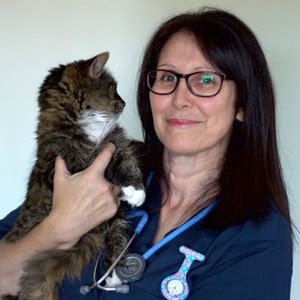 I'm middle aged with 3 adult kids and a varied work history. I decided when I turned 40 that I really wanted to work with animals. I chose online studying for the convenience of working to my own schedule. From my comparisons with colleagues studying with other RTO's I think the ACVN course was much more comprehensive. My goal was to end up as a carer in a non-profit/rescue organisation and in March 2017 I accepted a job with the RSPCA client services across adoptions, admissions and clinic.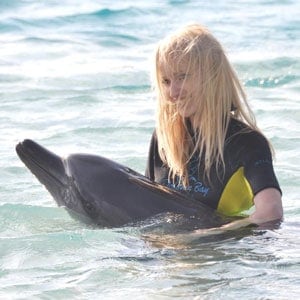 The thought of doing something meaningful with my life that would benefit others is what drew me to the veterinary industry. I like the fact that ACVN allows me to work at my own pace, it means I can balance part time work and travel with my studies. I also love how friendly and helpful the ACVN staff are, they make the stress of studying a little easier.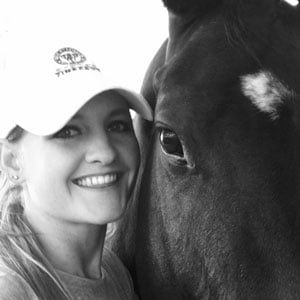 I've always wanted to work with animals but I thought that there was no way I was going to do anything Veterinary related online! But then I found ACVN and I began to follow my dream career path. The course and support are amazing. Everything about ACVN is amazing, and more! Being a vet nurse and helping animals is what I want to do for the rest of my life.
My first impression of ACVNwas that this is a college offering in depth study with great personal support for their students. I know now that I was 100 % correct in my assumption and have never looked back once. At times the criteria and expectations might be harder than with other institutions but this is only beneficial, making knowledge truly sink in.
Veterinary Nursing.

It's all we do.


Why would you study anywhere else?

see our courses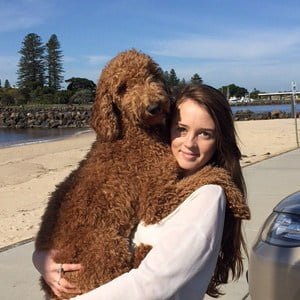 I worked in hospitality until I realized I needed the majority of my daily interactions to be with animals 😉 Studying vet nursing has led me to gain a reliable job with a manic vet clinic and their associated practices in my beautiful hometown. My studies with ACVN have provided me with the confidence and knowledge to provide the best care possible in a career I never thought I'd get into!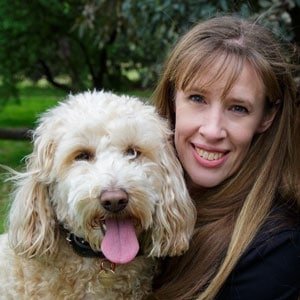 Single mum, mature student (47 yrs old) with two beautiful teenage children. During my studies I have worked in a specialty clinic, and emergency clinic and have finally found my home in general practice which I love. My studies have helped me so much, especially being able to confidently train our trainee nurse. It's been great to have the study notes to refer back to when needed.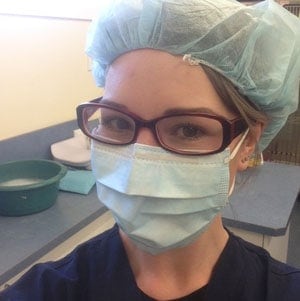 After ten years of unfulfilling retail jobs, I finally took the plunge and enrolled to study vet nursing and haven't looked back since! The ACVN support network is fantastic! The educators and students are always there to give advice and support, so it never really feels like I am on my own. Studying online especially, pushes me to be more proactive about my education and I think my clinic recognises this and appreciates my dedication to learn.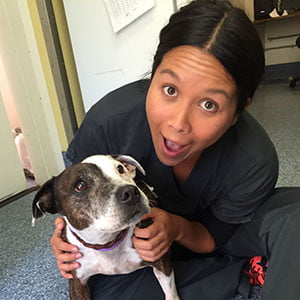 I worked in makeup for fashion and tv for 7 years prior to realising my calling was in the veterinary industry. After researching my options my heart was set on ACVN. I like how in depth each unit is knowing that I am learning absolutely everything I need to take away to become the best vet nurse I can be for my patients. The amazing support and help from the nurse educators really makes a huge difference in the whole experience as well.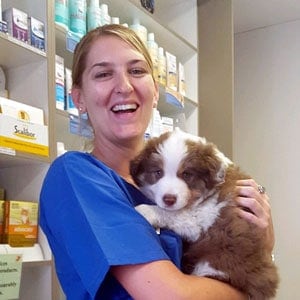 I completed a double degree in Bachelor of Business and Bachelor of International Business before I decided to chase my dream of working as a vet nurse. I liked studying on my own schedule as I juggled two jobs and a household. As soon as I enrolled in my course, I volunteered at my local clinic hoping they'd also take me for my placements, which they did! When I finished my last placement for my Cert III they offered me a paid casual position.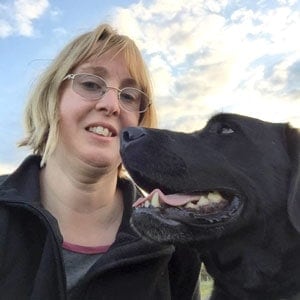 I liked that I didn't have to move away from the country to study and the ACVN Nurse Educators are so helpful and encouraging.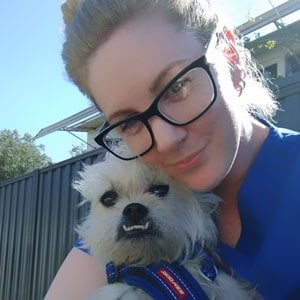 The staff are all so knowledgeable and really bring out the best in their students. The response rate for assessment is also fantastic!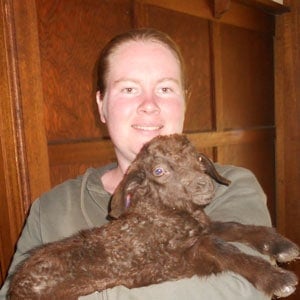 The best parts of studying with ACVN were that I have been able to fit it in with my work and going to a couple of practical sessions.