Veterinary Nurses are the backbone of every veterinary clinic. It's a job that requires skill, dedication and a love for animals.
As a Veterinary Nurse, you'll be more than just the veterinarian's assistant.  You'll have a job with a huge variety of tasks and responsibilities – and patients!
Each day will be different. As the surgical nurse, you'll be monitoring anaesthesia, assisting in surgery, sterilising surgical instruments, performing wound care and even post-operative rehabilitation. When in the wards, you'll be caring for a wide range of animals and doing things like administering medications, feeding, providing critical care nursing and of course – providing pats and comfort.
Veterinary Nurses get to work with animals all day, and people too! If you're out the front of the clinic you're likely to be helping assist the vet with consults, scheduling appointments, providing animal care advice to owners, client counselling and more.  
Veterinary Nursing is a rewarding job where no two days are the same.
ACVN's ACM40418 Certificate IV in Veterinary Nursing is Australia's most comprehensive veterinary nursing course. When you graduate, you'll be known for your skills and be able to provide a high standard of care for your patients.
You can choose to enrol either in the full course from woah to go, or module by module (completing 4 modules total) to spread your study out longer.
Either way, after completing the foundation module – you can select your next module to shape your learning pathway to suit.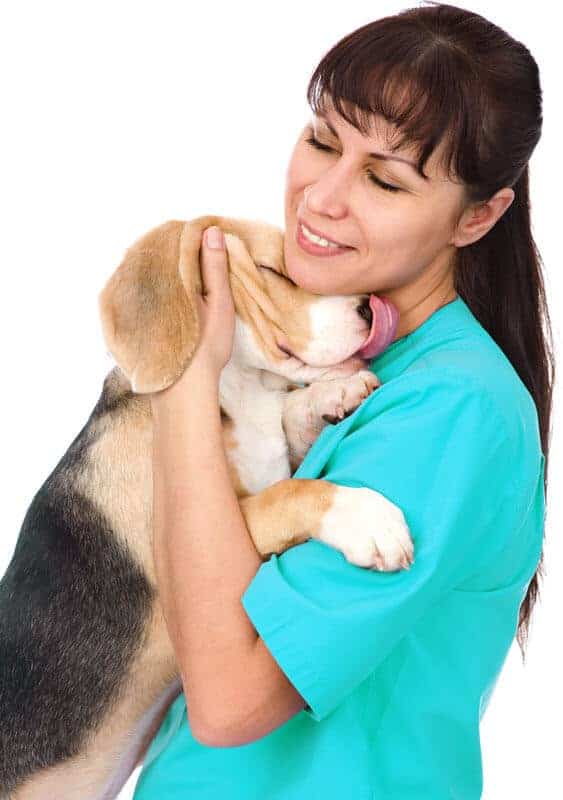 The ACM40418 Certificate IV in Veterinary Nursing is the industry-standard qualification for veterinary nurses in Australia and enables you to register as a veterinary nursing in those states requiring registration.
This nationally accredited ACM40418 Certificate IV in Veterinary Nursing is designed to help you make a positive impact on patient care in your clinic. You'll learn how to care for animals and provide advice to owners.
This course is so jam packed with relevant information, current students are finding they use their newfound knowledge to adapt and change their clinic protocols after only a few months of study.
Written and delivered by highly knowledgeable and skilled Veterinary Nurses, this course will ensure you are taught what you need to know to be an outstanding nurse, an asset to the clinic and your patient's best advocate.
---
This ACM40418 Certificate IV in Veterinary Nursing is offered by UQ Skills (RTO 1511) with the expert training, assessment, recruitment and support services provided by ACVN.
---
apply now