This course is your stepping-stone to the ACM20110 Certificate II in Animal Studies or ACM30110 III in Animal Studies if you're not yet ready to commit to a full qualification. It's a great way to test out if online learning is for you, and if veterinary nursing is really what you want to do. We'll show you how great this career is and introduce you to what it is to be an ACVN Veterinary Nurse.
In this short course, you'll learn all about veterinary nursing as a career and what to expect, animal handling techniques and some great foundation nursing knowledge all about looking after hospitalised patients. There are no written or practical assessments to complete. You will complete online Learning Activities (quizzes) to test and show your knowledge.
Once you complete this short course, we can transfer your Learning Activity results as internal credits to both the ACM20110 Certificate II in Animal Studies and ACM30110 III in Animal Studies programs. You won't need to repeat any work from the course. You'll cement your learning through completing the written assessments and performing work placement once you do enrol in a qualification. If you're lucky enough to gain employment in a clinic to enrol on the ACM40412 Certificate IV in Veterinary Nursing, we can also apply the internal credits.
Please note: There is no practical placement required for this course.
What subjects are in this course?
Introduction to Veterinary Nursing as a Career

Discover what's involved in working in the veterinary industry from the ground up. We'll cover the career pathway for veterinary nurses then branch out into basic animal identification and profiles, terminology, work schedules and prioritising tasks, and Animal Welfare legislation. There is a quick online Learning Activity to complete this subject.
Animal Handling Techniques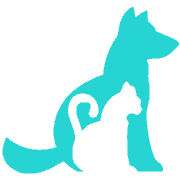 Animal Handling Techniques is a whole subject devoted to the correct handling and restraint of the animals in our care. Although a large focus is on dogs and cats, rabbits, guinea pigs and birds are also covered. Providing safe and low stress animal handling is a vital skill for any Veterinary Nurse. You have several online Learning Activities to complete in this subject. We can credit these all over to either the ACM20110 or ACM30110 programs.
Nursing the Veterinary Patient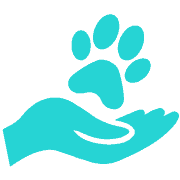 This subject covers the basic husbandry requirements of common companion animals and how to look after them when housed in a veterinary clinic or other animal care workplace. You will learn about hygiene routines, feeding and watering, physical exams, basic observations and about a variety of common clinic tasks that you will be expected to perform as a Veterinary Assistant. You'll complete several online Learning Activities in this subject. These are creditable over to the Nursing Patients subject in ACM30110 Certificate III in Animal Studies.
Course Inclusions
Your course cost includes:-
6 months of online access to complete your course (extensions available for when life gets busy)
Access to Nurse Educators via Student Assist (phone, live chat & email 6 days a week)
Printed Learner's Guide and all reading materials
Range of self testing automarked activities to check your learning
Printed Certificate of Achievement upon passing
Internal credit towards our qualification programs.
Please note: Our short courses are non-accredited. We will apply your learning over to our accredited programs if you do go on to enrol with ACVN.